I wanted to share with you my painting process......had so much fun painting this one!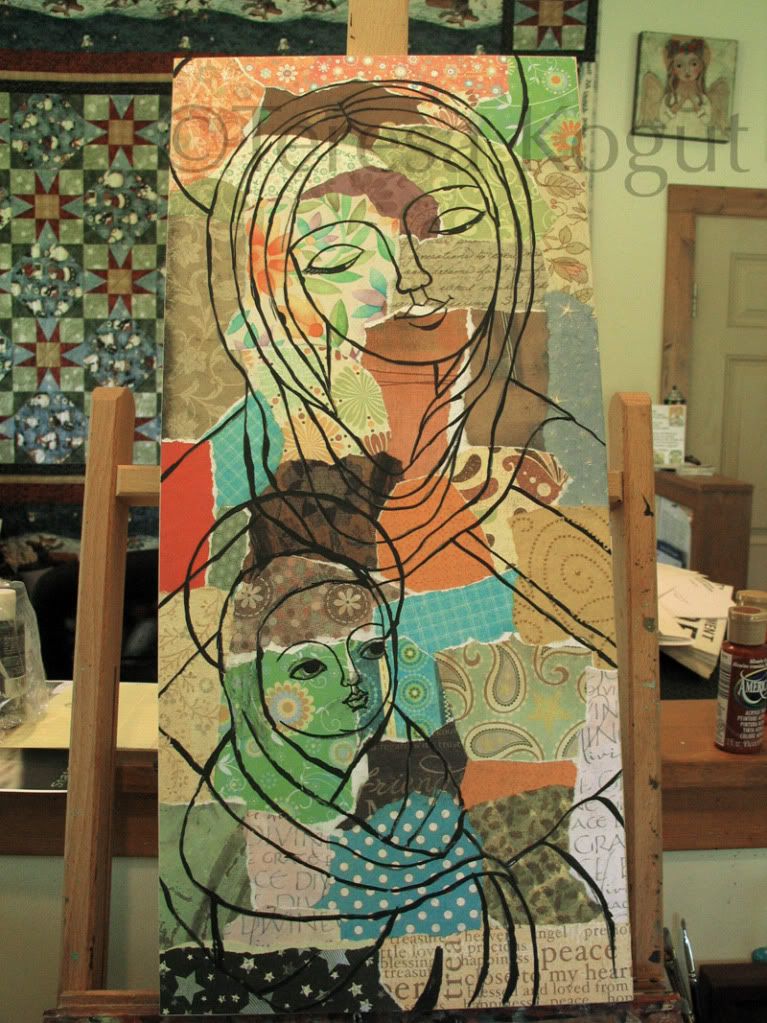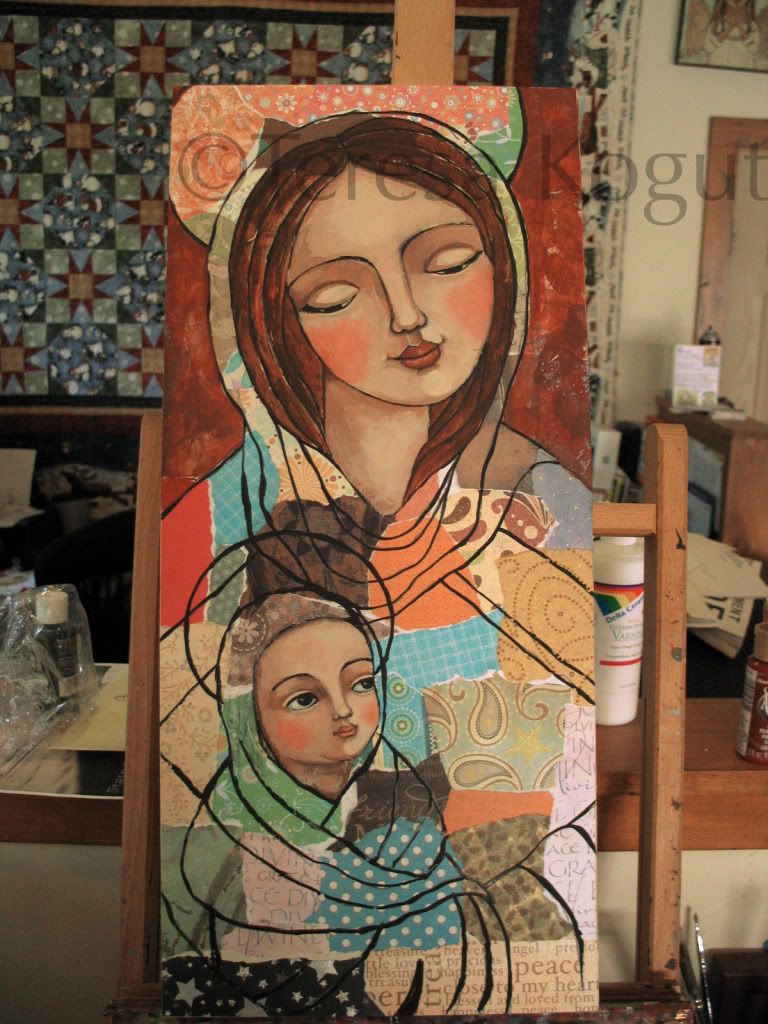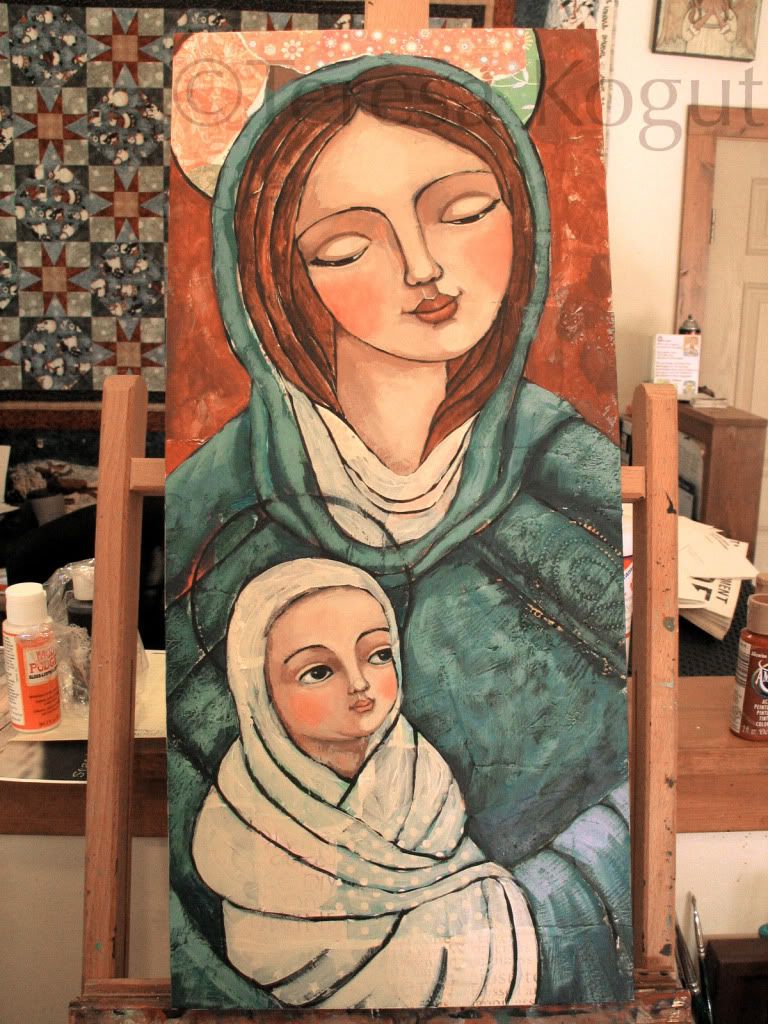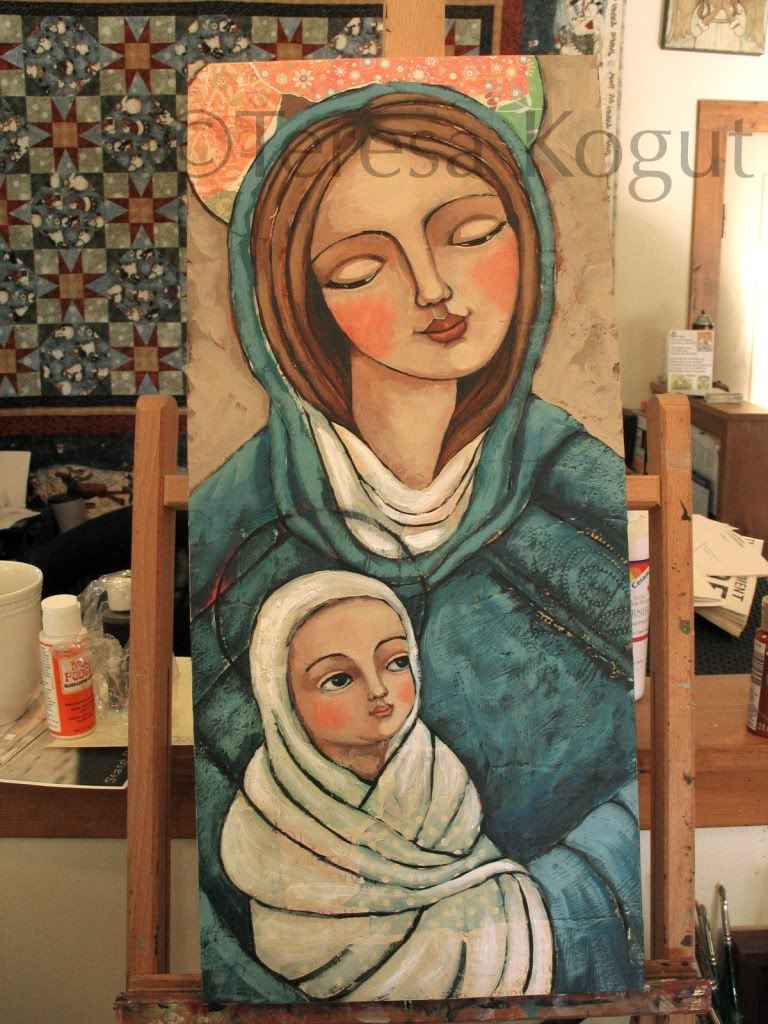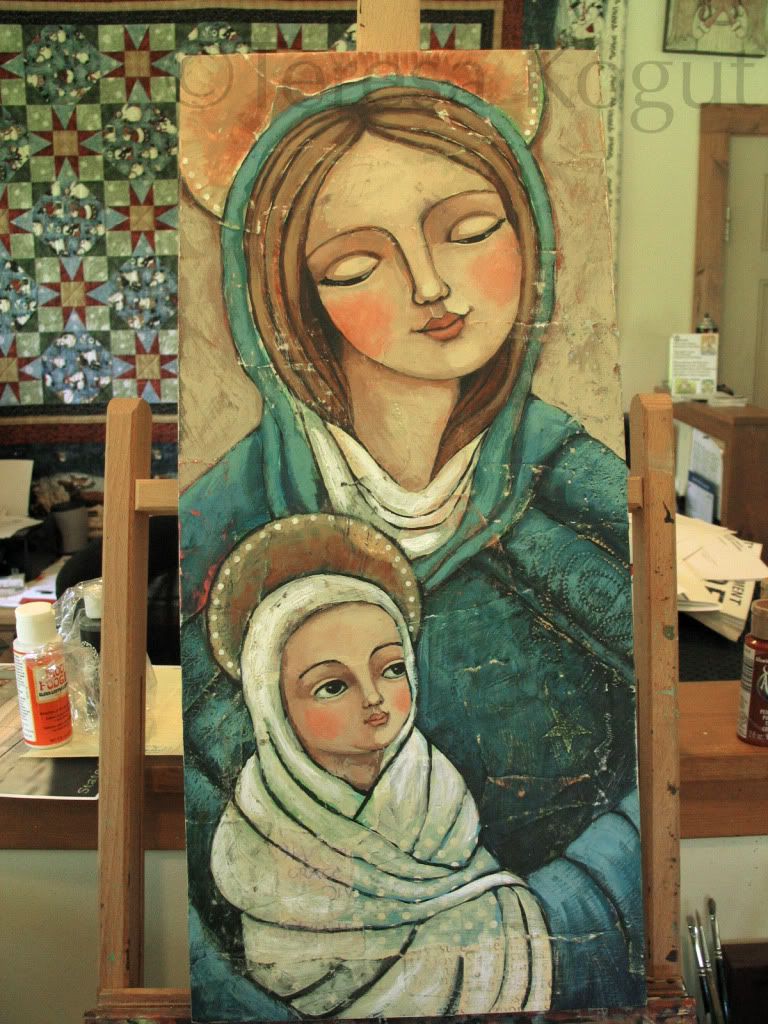 (Detail)
"Mary & Jesus"
10" x 22" x 1.5"
acrylic over collage papers on cradled board
©Teresa Kogut, all rights reserved
Hope you enjoyed seeing the process....maybe someday when I figure out how, I can do some video...now that would be fun!
Wishing you a wonderful day!