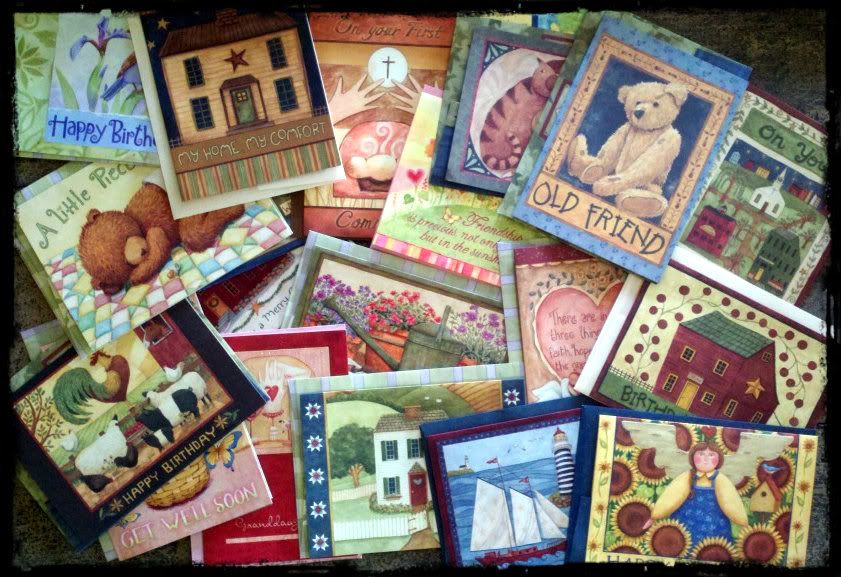 This is one that everybody could use. Twenty, yes, twenty greeting cards with envelopes. I have a very large stash of greeting cards that I have designed over the past 10, 11, 12 years....can't remember how far back it goes. I couldn't possibly use them all so I thought I would share them with you! Birthday, anniversary, wedding, get well, new home, new baby, first communion....you name it, it's in there! All you have to do to enter is comment below or join my facebook page and comment there....heck, comment on both and I'll enter you twice! Post my give away to your facebook page or blog and I will enter you a third time! Thanks for entering and good luck!
_____________________________________________________
June's winner for the 8x10 angel print "Pray" is my friend from high school,
JEFF WALTERS!
Congratulations, Jeff!